We finally made it to half term!! :-) Hi five to all of us parents for making it to the break, although it seems to have been very short, and I cannot believe we are back to school tomorrow already. This week has been all about spending time with the kids, my 3rd child's birthday and getting some decorating done, so not much sewing got done, but I have sneaked into the sewing room a few times.

I have popped together 2 cushion tops this week, and am enjoying playing with different designs. I tried a scrappy strip one, with some gorgeous blue strips that I had. I do rather like it, but I feel like it's missing something, so maybe I'll have to get creative with the quilting... The other one is a diagonal stripe one with half square triangles, in some cheery Spring colours. I must crack on with the quilting this week, as my 'to be quilted' pile is growing fast!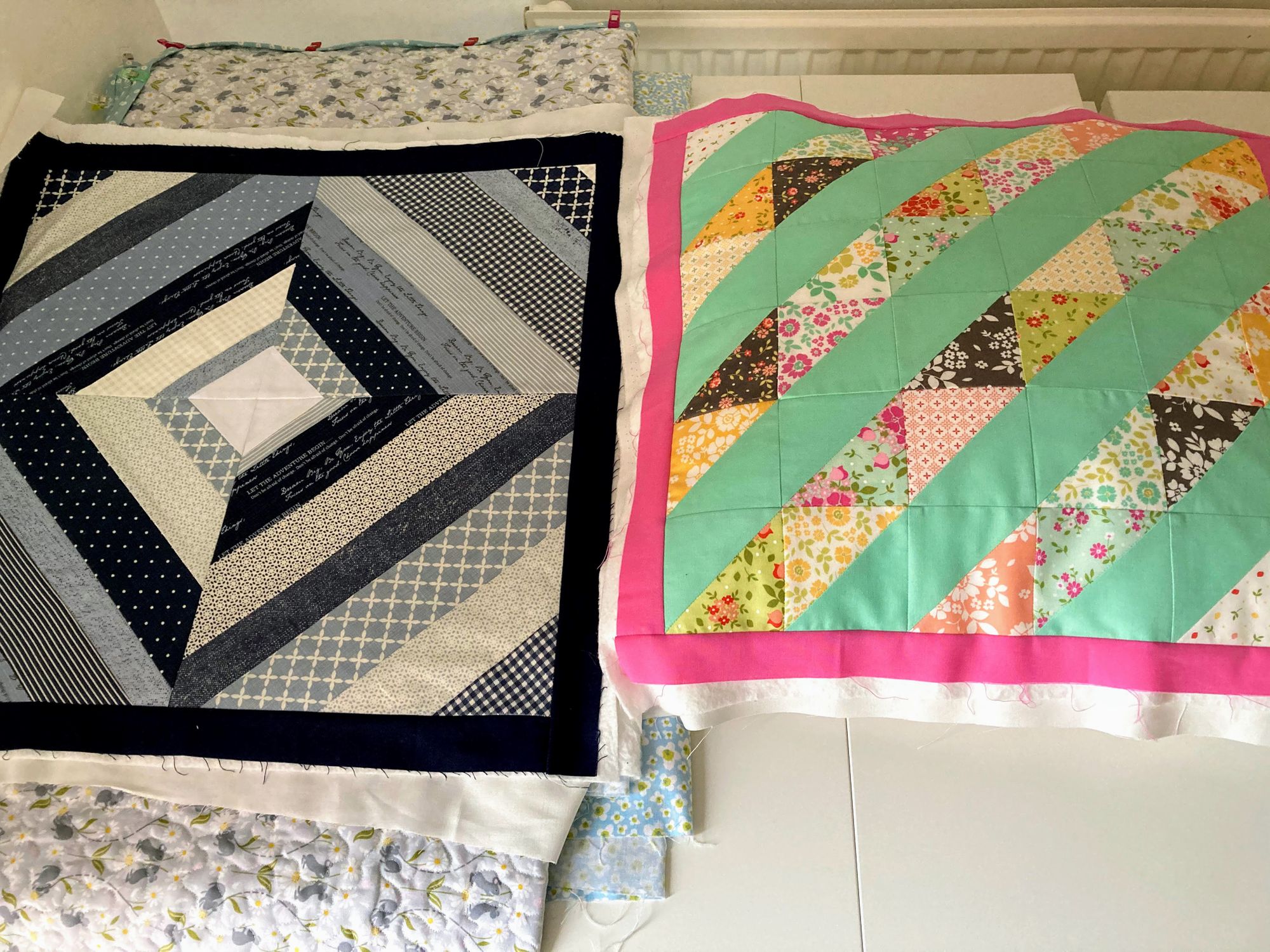 Despite the unfinished pile, I have already started my next project, and here's a sneak peek at the fabrics to be included...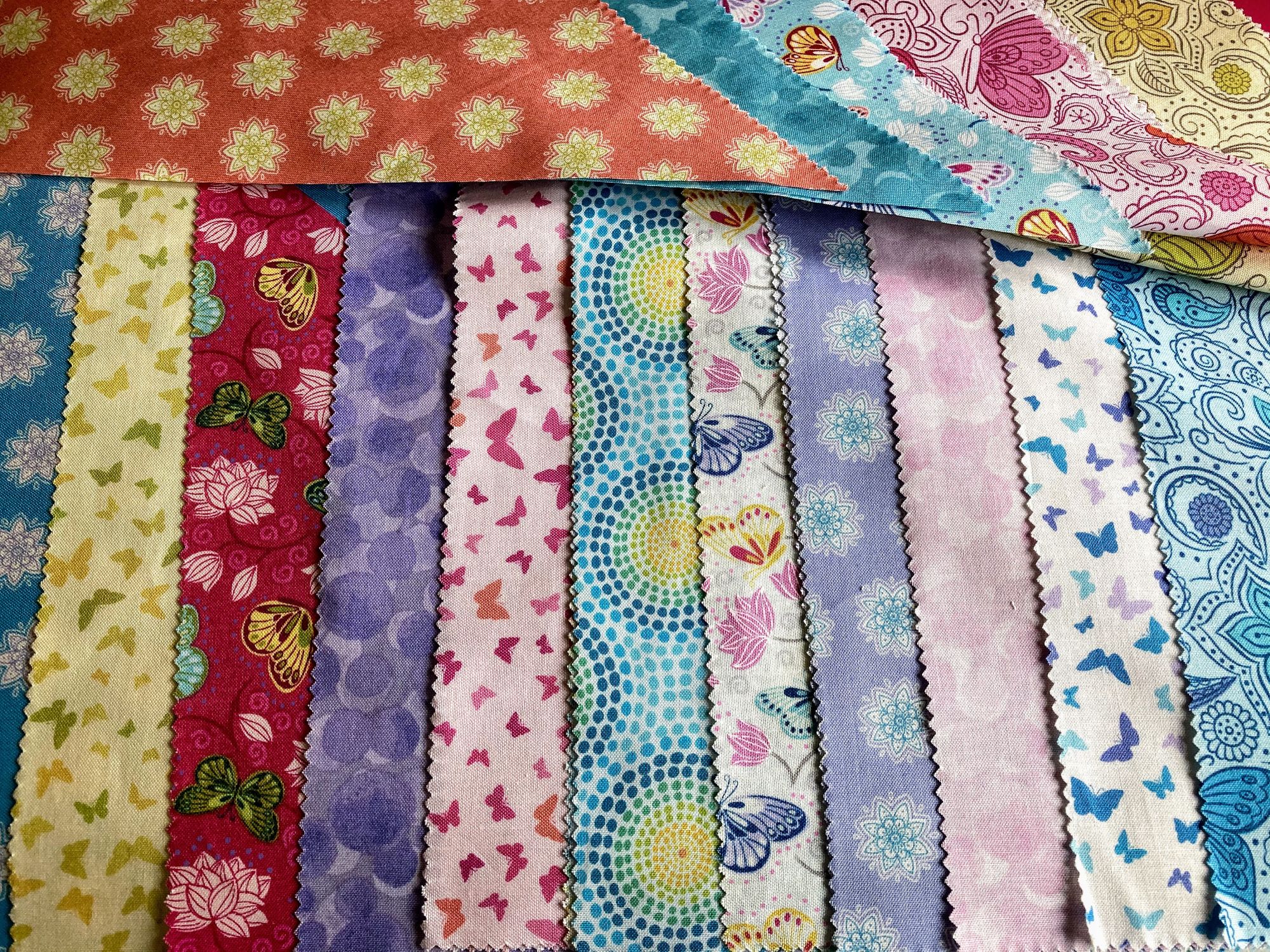 These are by Lewis and Irene, a range called Sew Mindful. It's a slightly older range, as I've had this for a while, but the colours are just so lovely, and who doesn't love beautiful butterflies. I won't be chopping these up into small blocks, as these prints need to be shown off!!
I may not have been very busy on the sewing front this week, but there are lots of other quilters who have been. One of them is my friend and talented local quilter Allison Reid, who has been busy making cute pin cushions and sewing baskets this week. She has been kind enough to share a free tutorial for making the basket this week, so do pop over to have a look at New Every Morning Patchwork and Quilting, If you don't fancy making one yourself, you can purchase some already made ones in her shop - win win! :-)  https://patchwork-quilting.co.uk/table-top-sewing-basket-tutorial/  I actually have one of Allison's baskets, and I keep all my curved safety pins and bits in it for basting. It then sits by my machine and I just pop the pins back in as I quilt/take them out, so everything is kept nice and tidy.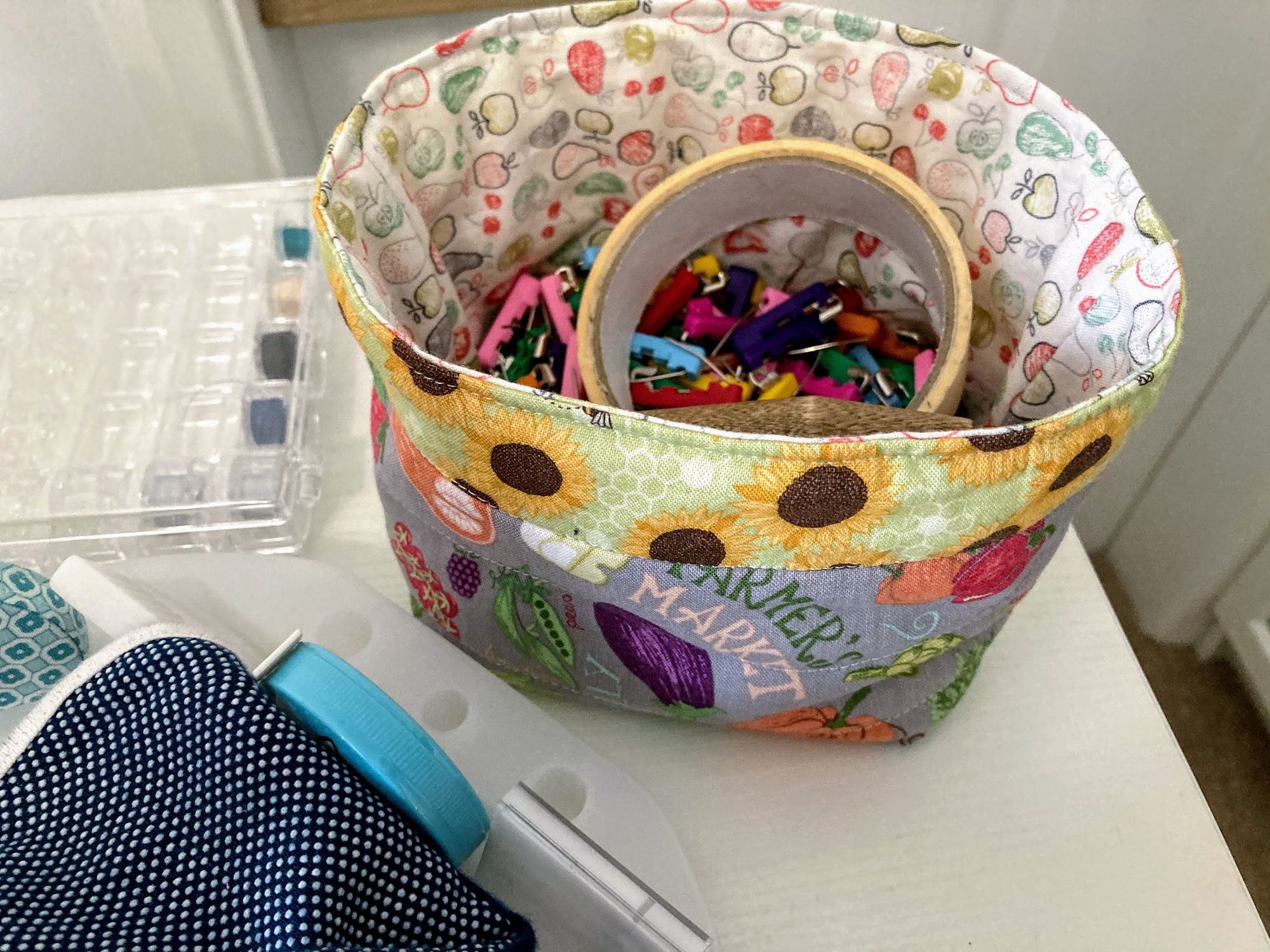 Well, it's all quiet here, so I am going to head off back to the machine and get some sewing in while the coast is clear, and before somebody asks me what's for tea! :-)