I've managed to completely finish 2 projects this week, and very nearly finish a 3rd, so I'm calling that a success, even though I've had a lot less sewing time than I had hoped for. I also conquered a bit of a fear of mine, and branched out with my free motion quilting into a little bit of handwriting. It turned out really well, so I was very pleased with that :-)

My first finish was the rag quilt that I made before Christmas, but I have taken ages snipping all the seams, as it's a boring job, even in front of the tv, and my hands can only do so many snips before they ache. I finally finished it, and then it was time for the final step, which is a wash and a tumble dry cycle to bring out those beautiful raggy edges. The back is lovely and flat, the front has this fantastic texture and flannel is so heavy and warm, it is just perfect for cold evenings.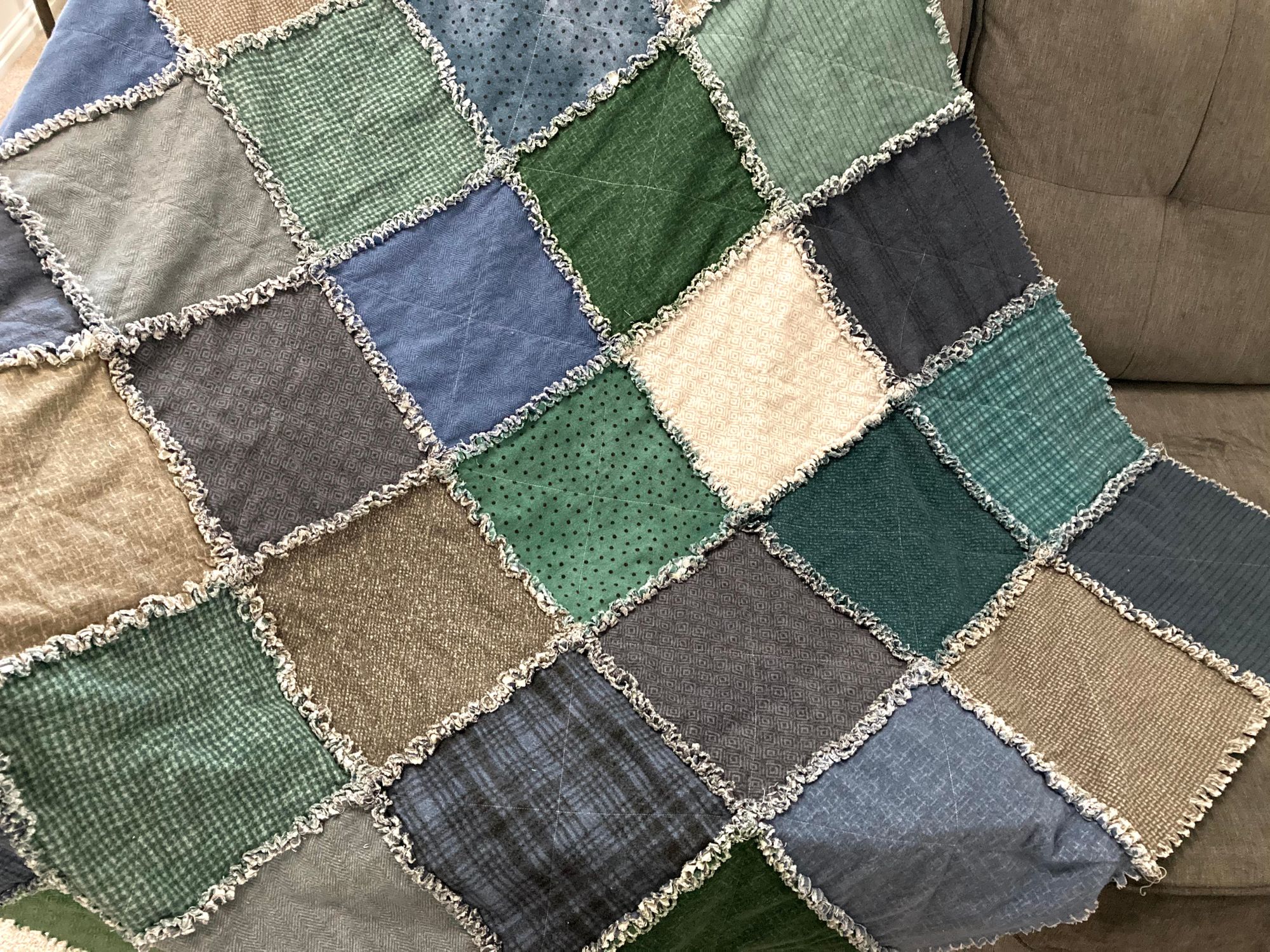 The only downside to rag quilting is the amount of fluff (everywhere. It covers everything and everyone it touches, but it does improve a lot after that first wash. This is how much came out of my dryer, just from that one quilt...!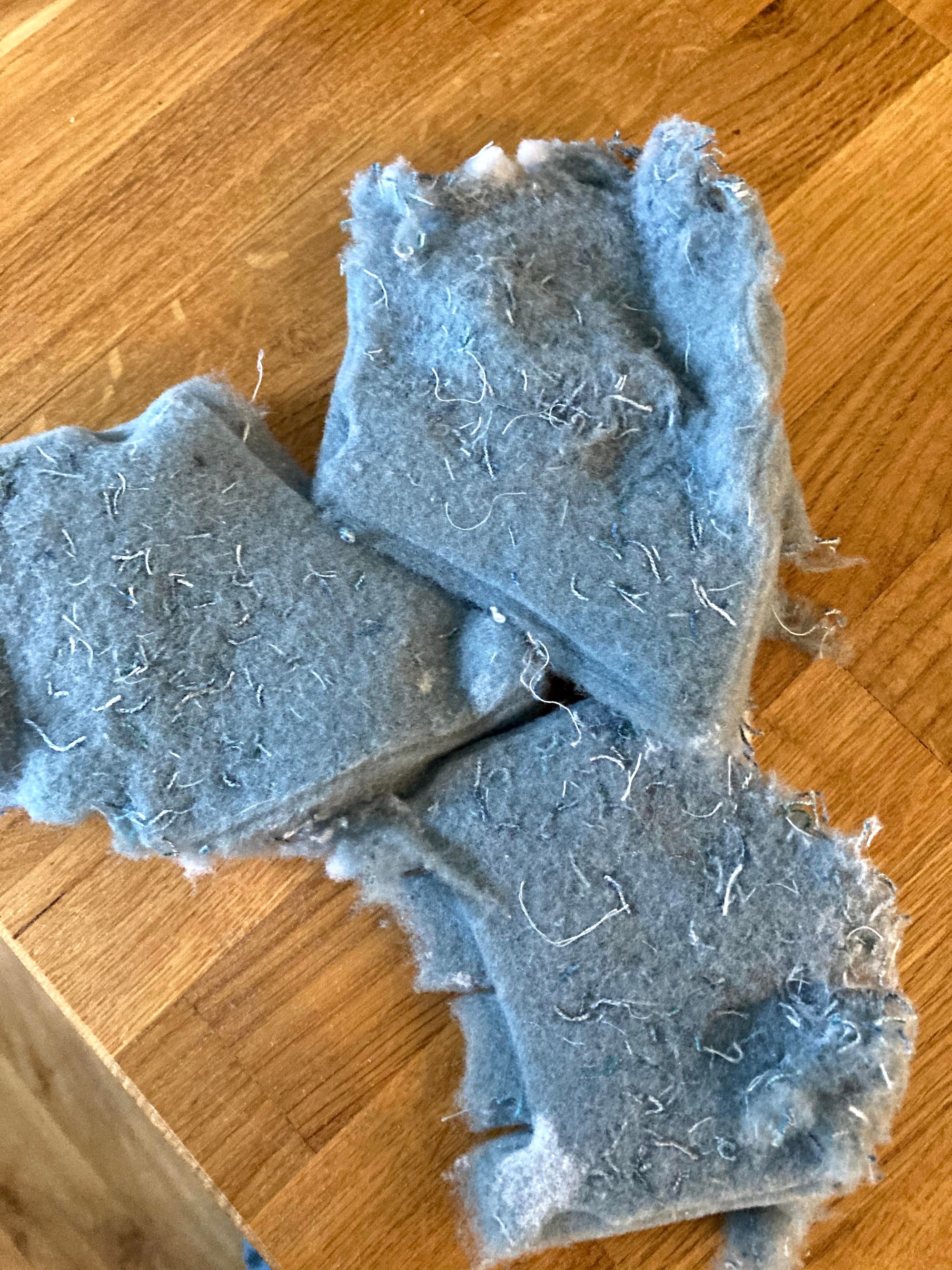 While I am on the topic of fluff, it is a constant battle to keep, my sewing room free of it, along with all the bits of thread, and I have a carpeted room. Next time, I would definitely choose a hard floor, so I could just sweep it all up, but for now, the battle continues, although I found myself a pretty decent ally recently. I saw this little tool for getting fluff and pet hair etc. out of the carpet, so I bought one, and it is actually very good. It does involve crawling around on hands and knees to drag it across the carpet, but it picks up all the threads the hoover refuses to, so it's a start. Do other people struggle with this, and if so, how do you deal with all the thread ends and fluff?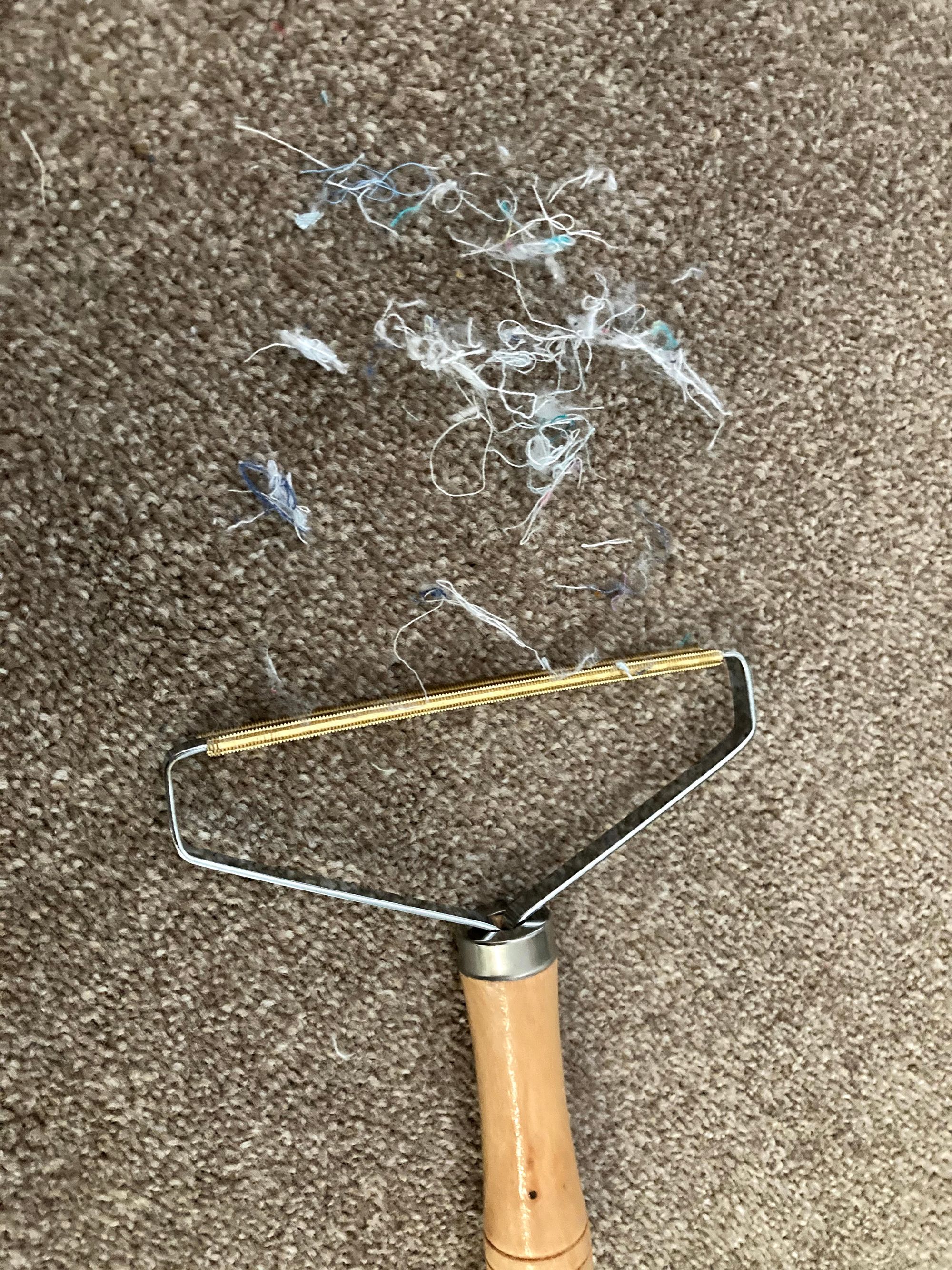 My second finish of the week was a cushion that I pieced the top for ages ago, and it was meant to be one of a pair for our room, only I never got around to basting and quilting it. I was in the mood for a rainbow, so I fished it out and got it finished. They don't match perfectly, so I may keep them apart, as the first one I made the border too small, so the cushion had to be really stuffed inside, and I fixed that on the second one, but you can really see the difference, so it's slightly annoying.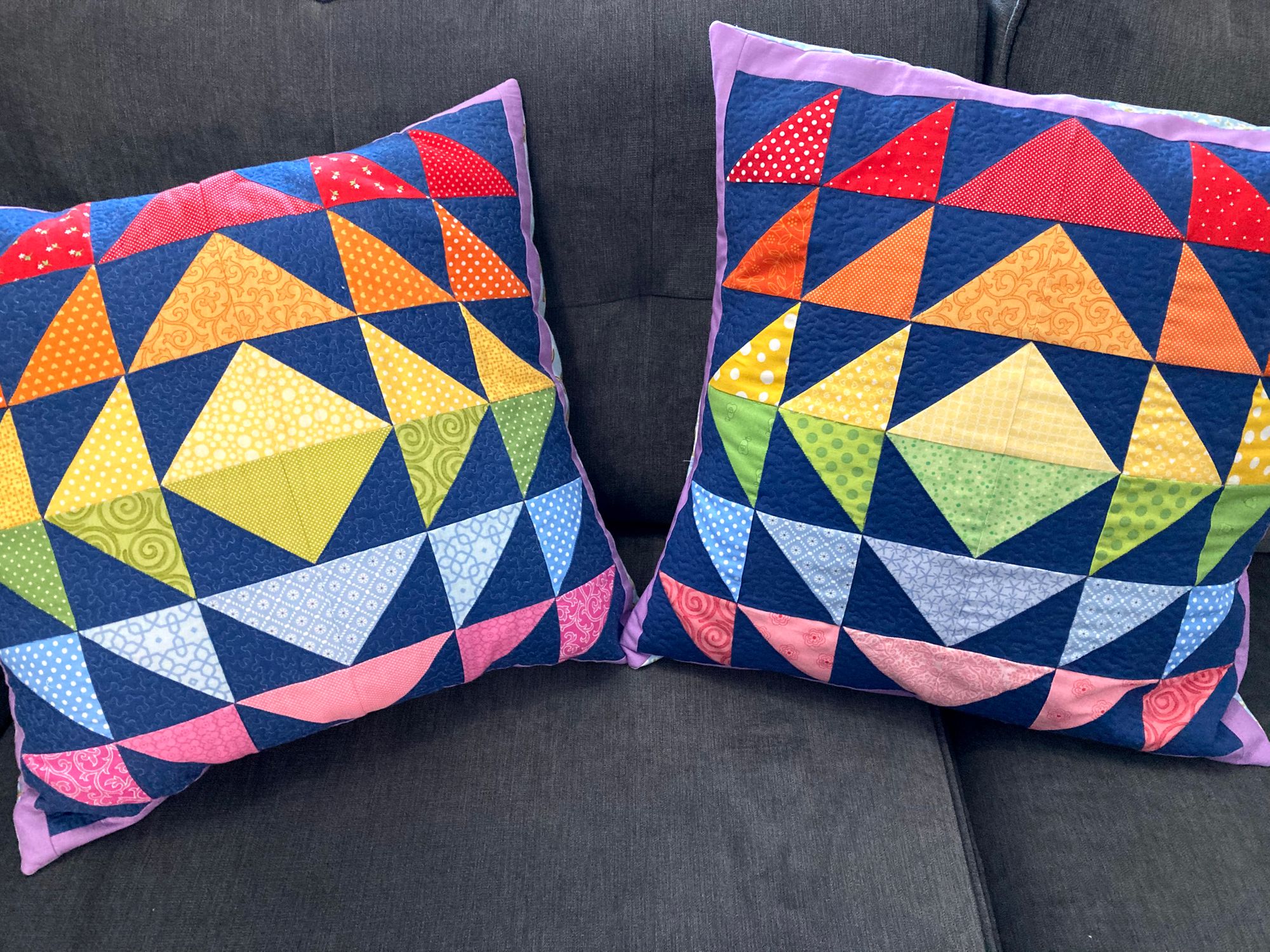 I've so very nearly finished my baby quilt too, I just have to hand stitch the binding down and bury all the knots on the top and it's done. This is the one with the free motion writing, and I REALLY love it! :-)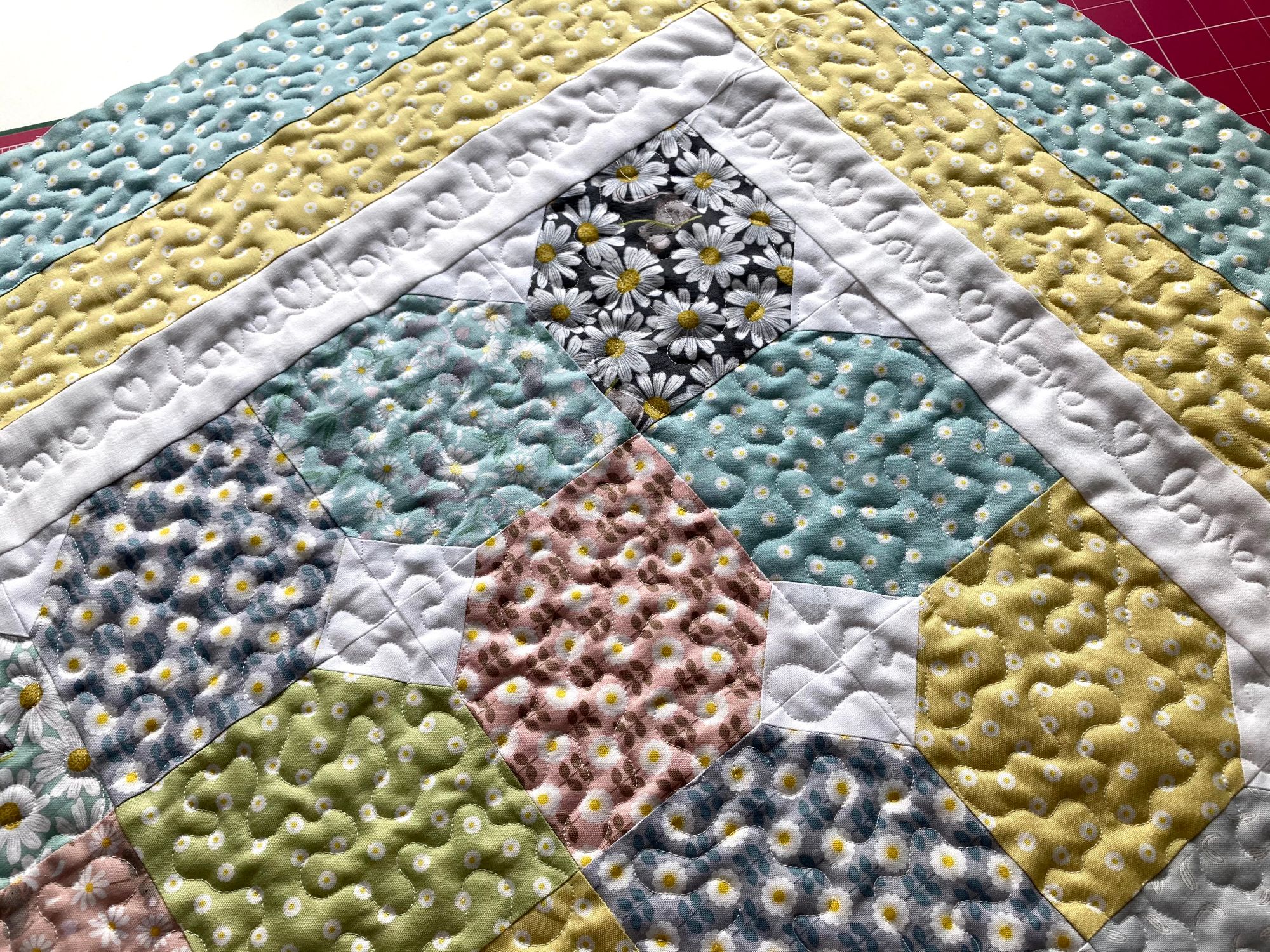 I've been having great fun with my new instagram account, and I've found lots of other quilty pages to follow. I don't know how I'll ever get all the projects made that I want to, especially as I see new ideas every day, but I'll just keep sewing and see what happens :-)