I'm sure that most of us are feeling a little blue right now, as lock down continues, the weather is cold and grey and those of us who are parents keep plodding on with 'school'. I have to admit, I am very fortunate to have older children who largely work independently now that they have proper lessons, but the long monotonous days sat in front of a laptop are not particularly enjoyed by any of us. I really struggled to get going after Christmas day had gone, and there was nothing particularly on the horizon to look forward to any more. I just wasn't feeling very 'quilty', and couldn't think straight enough to actually plan and execute a project, but last week, I decided enough was enough. I KNOW that sewing always makes me feel better, it gives me something constructive to do, takes my mind off the daily worries and the satisfaction and sense of achievement I feel when I finish a project gives me a real buzz. So I picked out some fabric and a quilt design, and got myself going again, and I've finished an entire quilt in a week - it does feel good! :-) Here's how it came together...

Blue is my favourite colour, and I've had this fabric in my stash for a while now, waiting to be used. I am terrible with fabric I love, and I tend to hoard it for ages not wanting to cut it up, but this time it jumped out at me, as all those lovely blues and greys seemed to fit perfectly with my mood. I used a charm pack (and a few extra squares) and a jelly roll to make the square blocks pictured, which made a good sized single quilt, and I even have a few jelly roll strips leftover.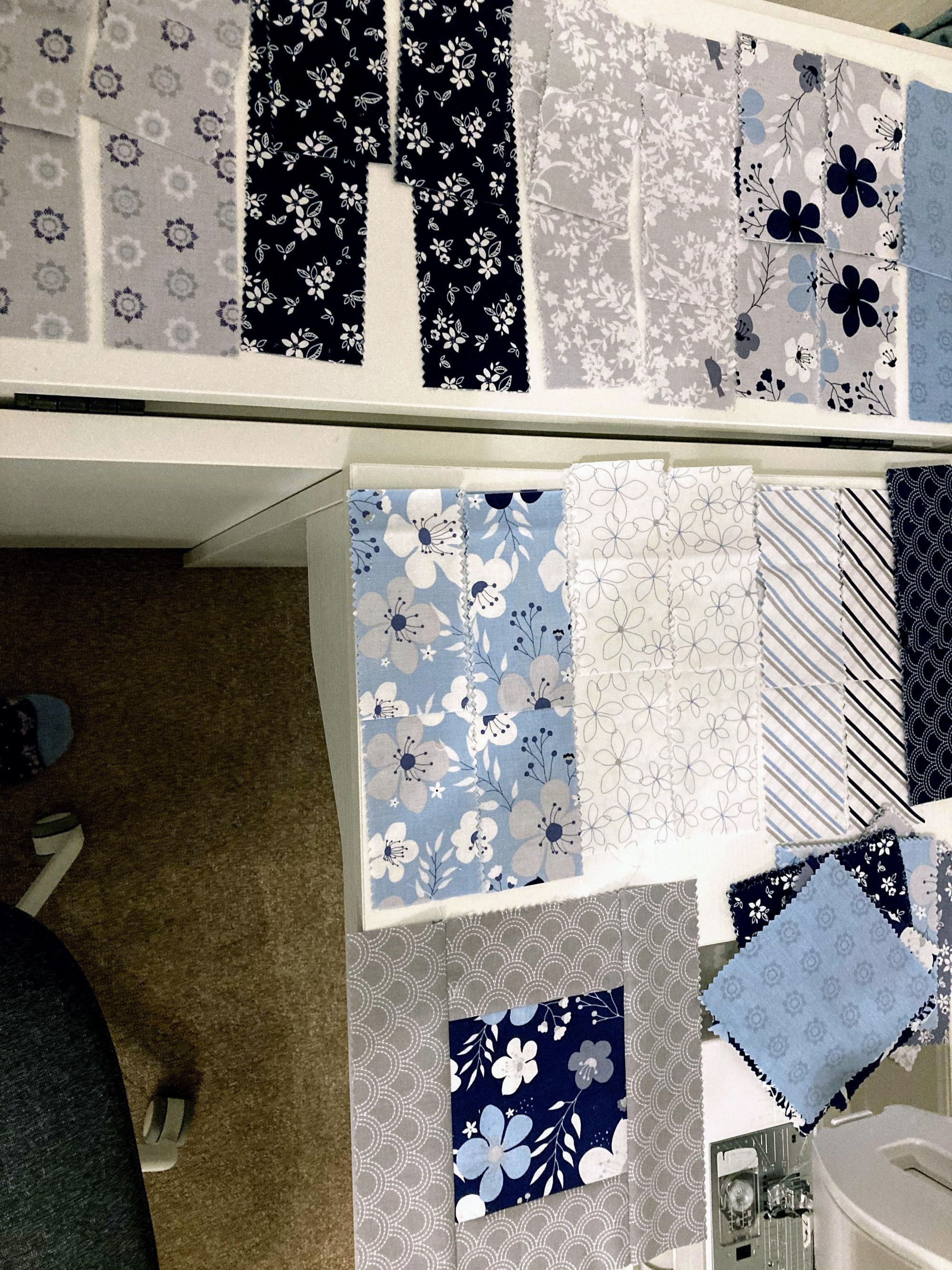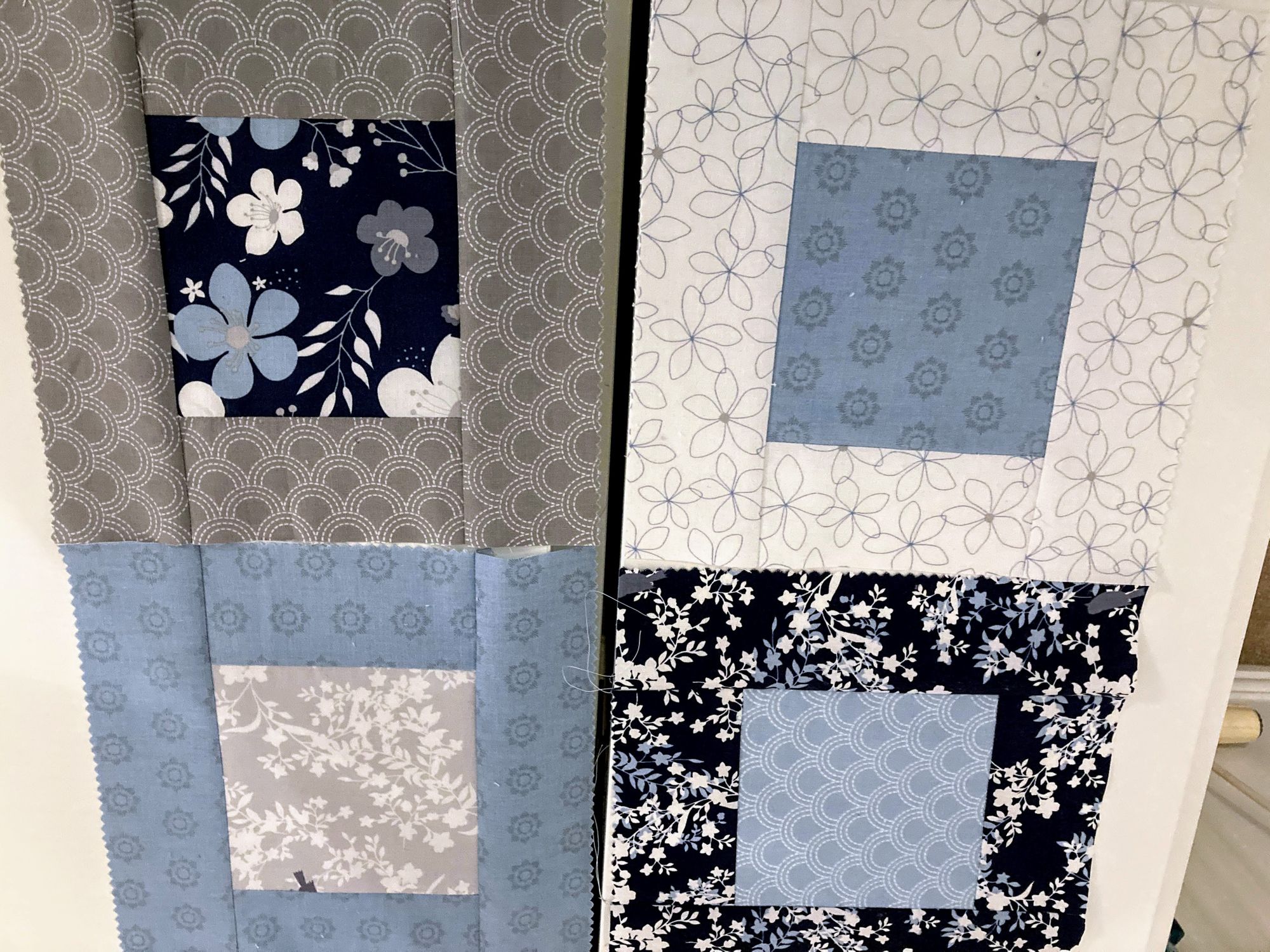 Once I got sewing, the blocks came together really fast, and I just had to trim them all to 8 and 3/4 inches, and assemble them in rows, adding a 2.5 inch border to finish the quilt top.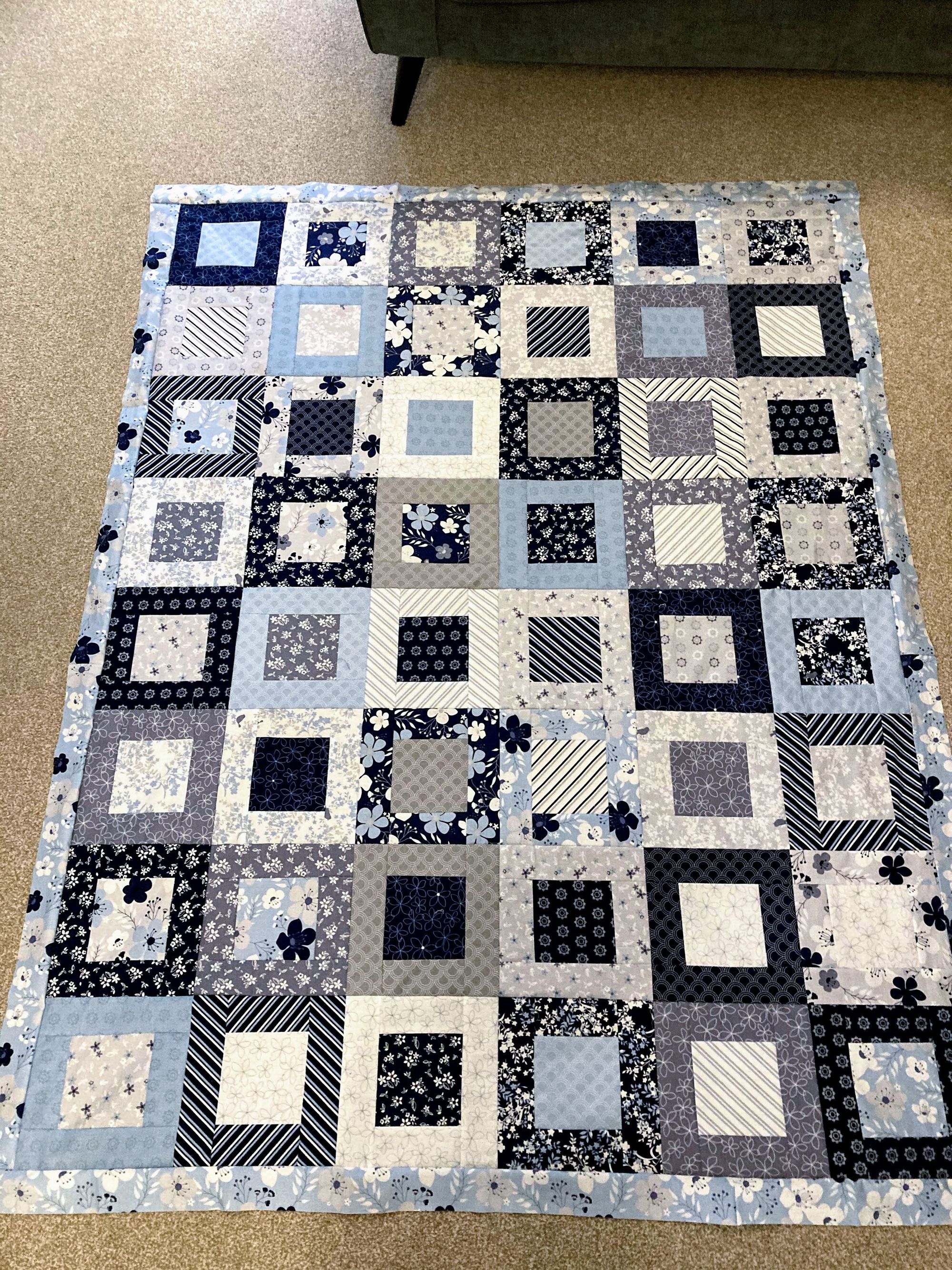 Basting is my least favourite job, but I got it all sandwiched together on Saturday morning, and it was ready to quilt. As the quilt itself is actually very 'busy', I didn't want to overdo the quilting on it, and it would probably be wasted anyway, as there are too many patterns going on to see it, so I opted for a simple criss cross lattice design. I didn't measure or mark out the lines, as I genuinely hate doing that, and if I wanted perfect lines, I'd go out and buy a mass produced one from a factory! I just attached my walking foot and meandered across the quilt in straight-ish lines, and I like it. I then made a lovely navy binding from one of the fabrics, and have happily been hand stitching it down for the last 2 evenings whilst watching football - perfect! :-) The backing is beautiful, and I would quilt happily have the quilt upside down too, as it's just as nice.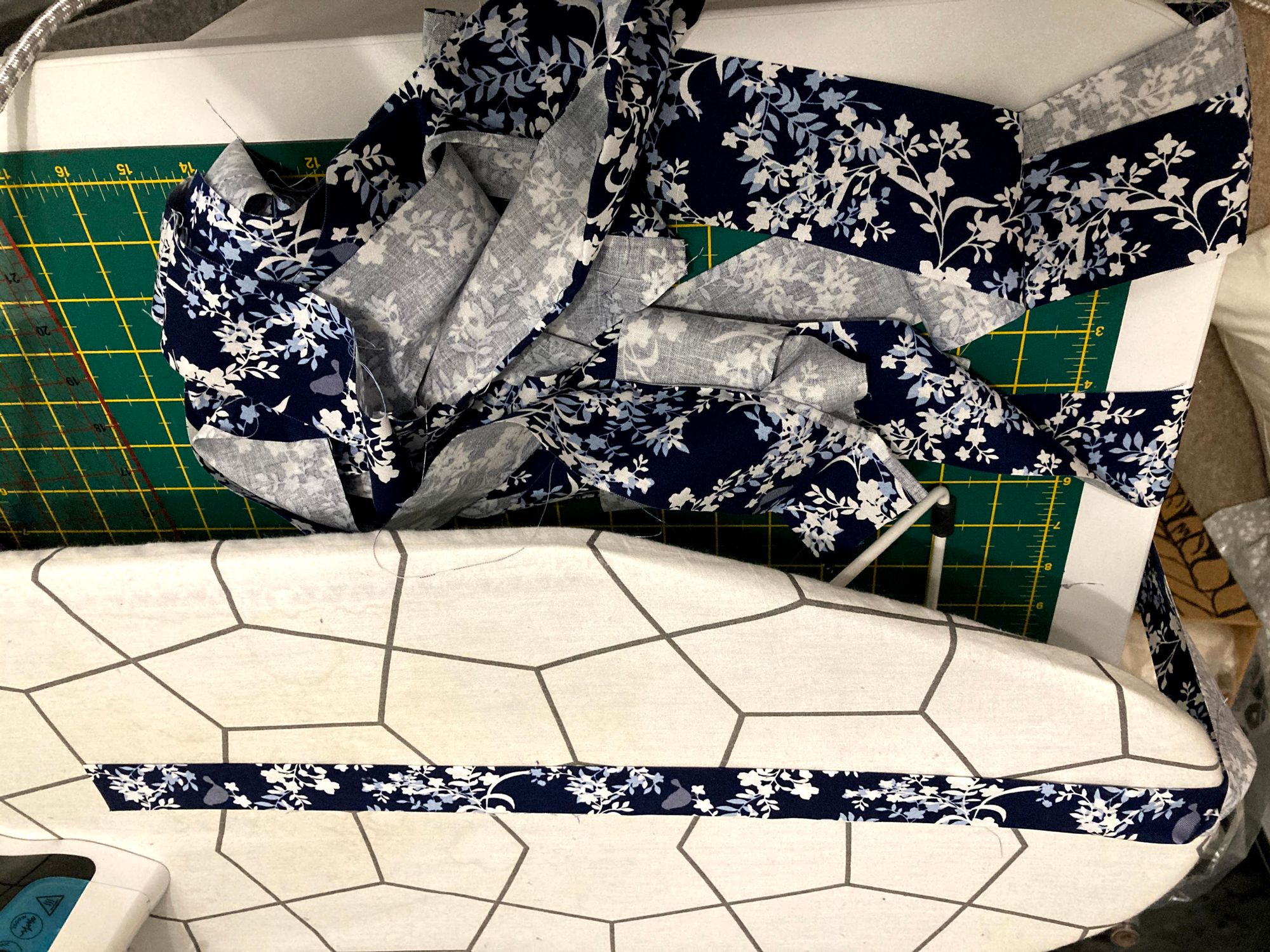 I absolutely love the finished quilt, and this one is going to be staying at home with me for sofa snuggling and cosy nights. Although it is a single quilt, I've laid it out on our kingsize bed, and it covers quite a lot of the bed. Hubby doesn't like being hot, or extra covers, so actually I only need a single to keep my side warm anyway. I've called it January Blues, but this time those blues (and greys) have been turned into something positive!