Its school holidays here, so I've not done as much sewing as usual in the past week, as we are making the most of family time, especially now that we have a little bit more freedom. I've set aside today as a catch up day though, as I was very productive before this past week, and I had worked my way though ALL the quilts that were in my to be quilted pile - yay! I've even made and attached the binding to the blue and white one, but as you can see, the rest of them still need binding, and then I shall be hand stitching for quite a few evenings until they are complete.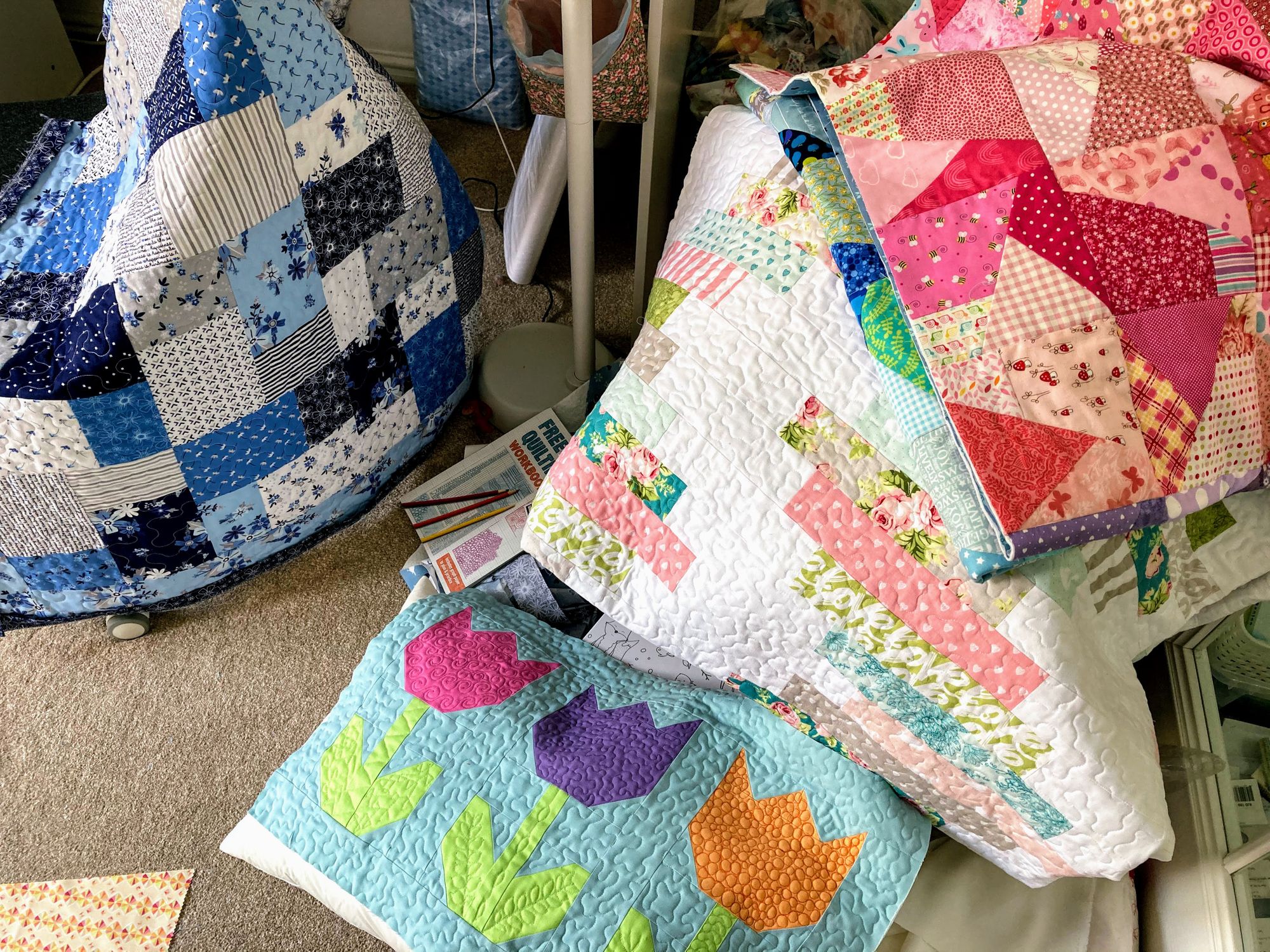 As you can see, my sewing room is also looking a little bit untidy, so I am going to have to have a big tidying session soon! I am also going to have to make room for some rather large extras that arrived this week - 3 rolls of batting from Empress Mills! :-D I am getting through yards and yards of batting, so hubby suggested that I try buying it wholesale. I initially contacted Empress Mills and asked about buying my usual wadding (Warm and White), and they could supply it, but they also suggested that I try their own brand, and very kindly offered to send me various samples to try out. I made up identical quilt sandwiches with the 3 which I liked best, and covered them with some dense and some spaced out quilting doodles, then I washed and tumble dried them all, to see how they held up. 1 is 100% cotton and the other 2 are an 80/20 mix, and all 3 washed and draped beautifully, which is a must in my book. I am converted, and I genuinely couldn't decide between them, so I ordered a roll of each, and now I have to find a home for them. I was very grateful that they arrived folded in half on the roll, so they are only 4 and 5 ft long, not the full width! If you want any batting, you know where to come ;-)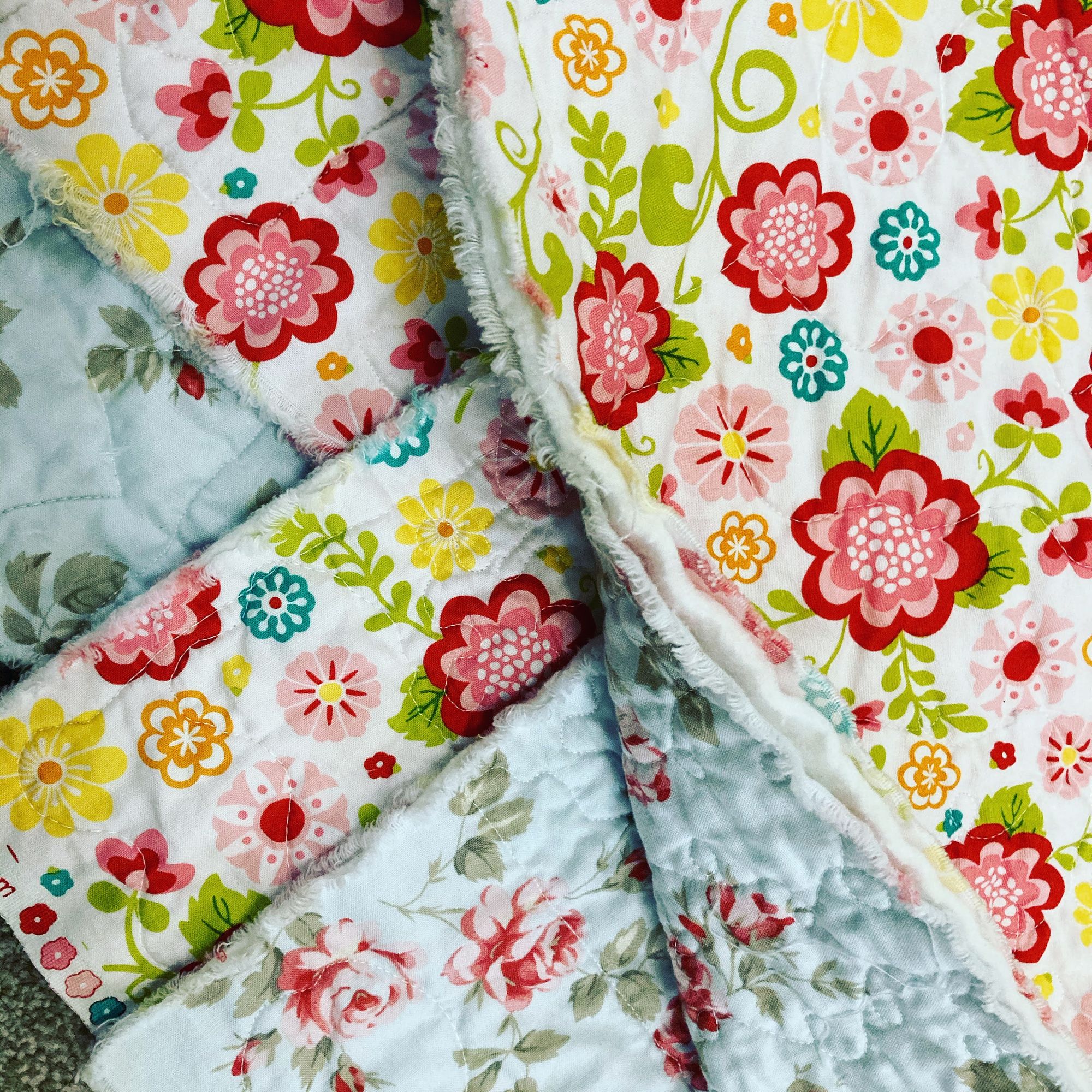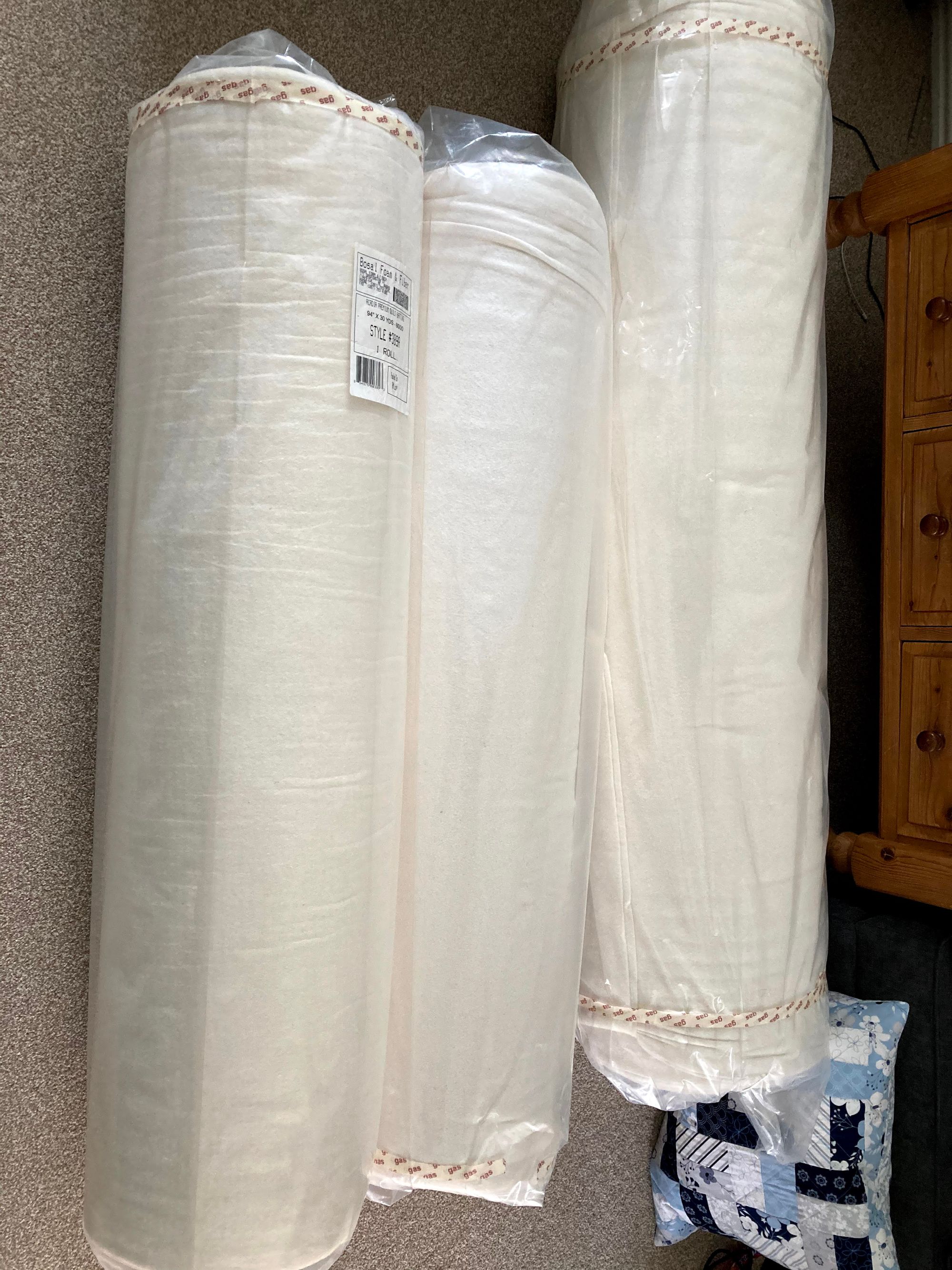 Because we've been doing other things, I hadn't started any new projects (and I was determined to finish the current ones), until last night, when I just couldn't resist the urge to cut into some fabric. I plumped for a layer cake that has been sitting in my stash for ages, and which is actually very 'un-me', especially as it has orange prints in it, but I was just drawn to it. It has some large/bold prints, so I went for large tumbler shapes which allow the big prints to show off.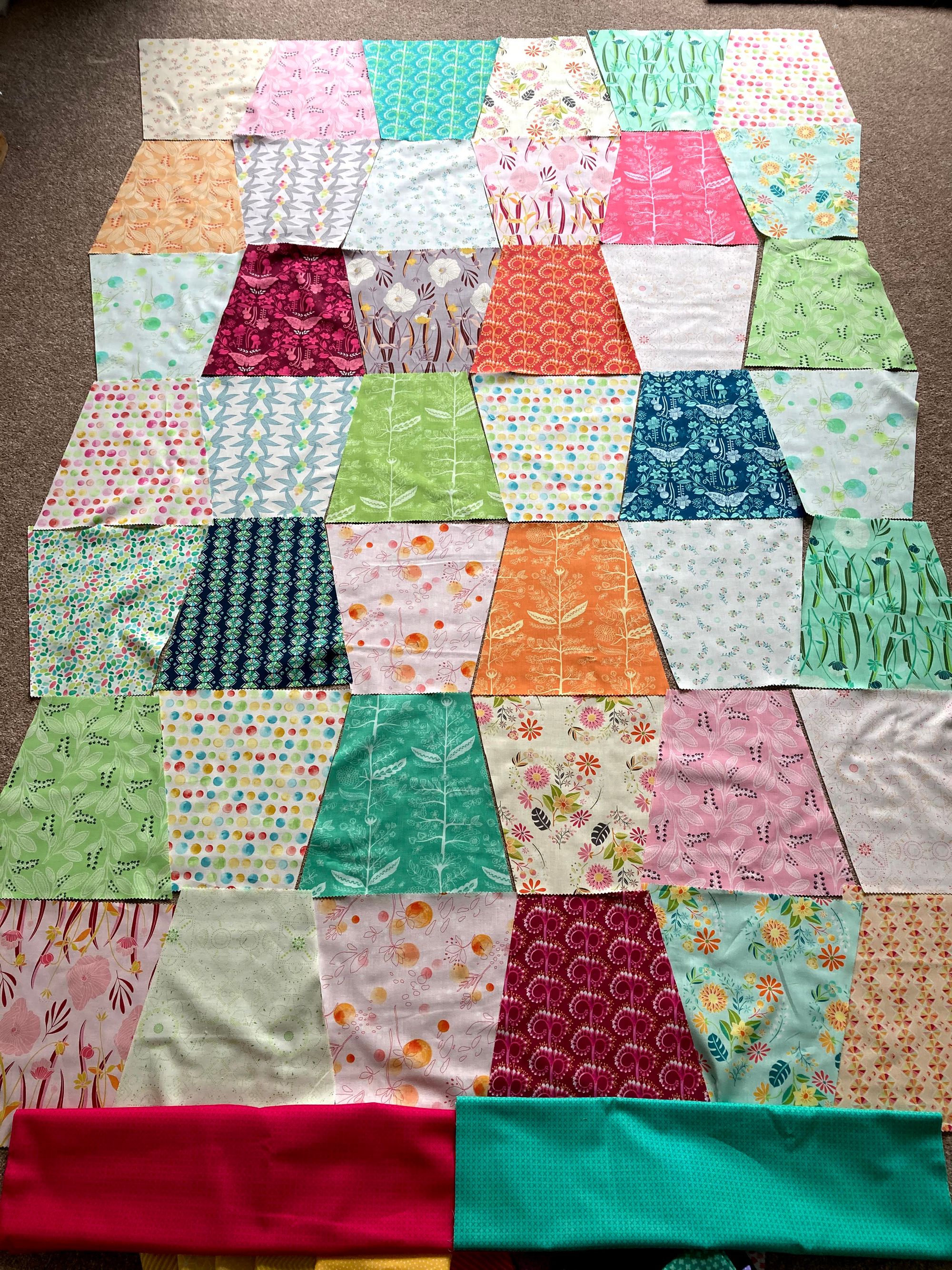 I will edge it in plain white, and I popped out to get some binding this morning, so it will be either the teal or the pink, depending on how I feel when it's pieced and quilted. On that note, popping out this morning, to my local Purple Stitches fabric shop, was an absolute joy. It was SO GOOD to be able to browse and feel fabric again, and it's always lovely to chat to Viv and Eve too! The shelves are well stocked and waiting to tempt you if you live anywhere near Hampshire :-D
I think that's enough rambling for today, so I am off to the sewing room...
P.S The Sewing Bee new series starts tonight - hooray!